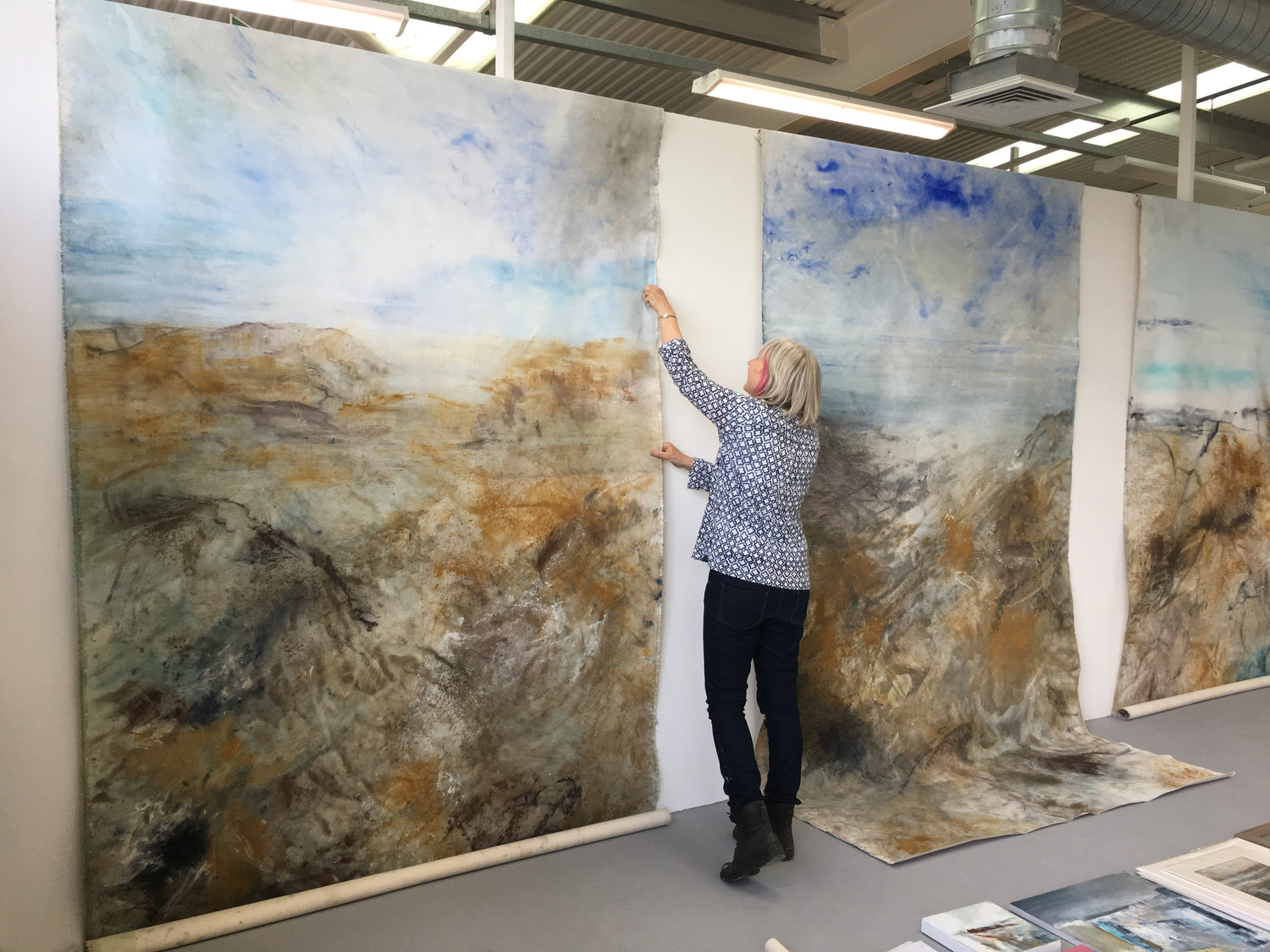 More about maggie
Maggie has a Fine Art degree from the University of Chichester and won the Cornwall Life Landscape Painter of the Year 2016.  She has exhibited widely in the UK, completed a number of large commissions and has work featured in two prestigious Cornish hotels, The Headland Hotel in Newquay and the Bedruthan Hotel in Mawgan Porth.
Maggie regularly donates to marine conservation charities, using her art to help conserve the marine environment that she is so passionate about.
 Maggie also enjoys sharing her love of painting with others, running workshops and artists' networking events.
Her love of the sea started from an early age. With Maggie's father in the navy her family was always on the move, the only constant in her childhood being the sea. She describes how being by the sea feels like home, and how finding a language of paint helps her understand who she is.
'Art makes me feel alive and helps me relate to the world'
by Inspire Makers, Falmouth:
The artist's connection to and understanding of this dynamic coastal county is clear to see, whilst her emotive response to it has created a confident and striking body of work.